NEW SAKURA
We are proud to release our new Sakura strap. One of a kind length with upgraded features and the never before seen Dynamic Pink webbing.
Pre sale orders can expect delivery between 16-18th October and $5 from every sale that includes a Sakura strap or Limited edition tee will be donated to help those experiencing domestic violence.
SHOP PRE SALE
Regular price

Sale price

$36.00 USD

Unit price

per

Regular price

Sale price

$33.00 USD

Unit price

per
GOLIATH
Regular price
Sale price
$47.00 USD
Unit price
per
EARLY BIRD
Sold out
Share
View full details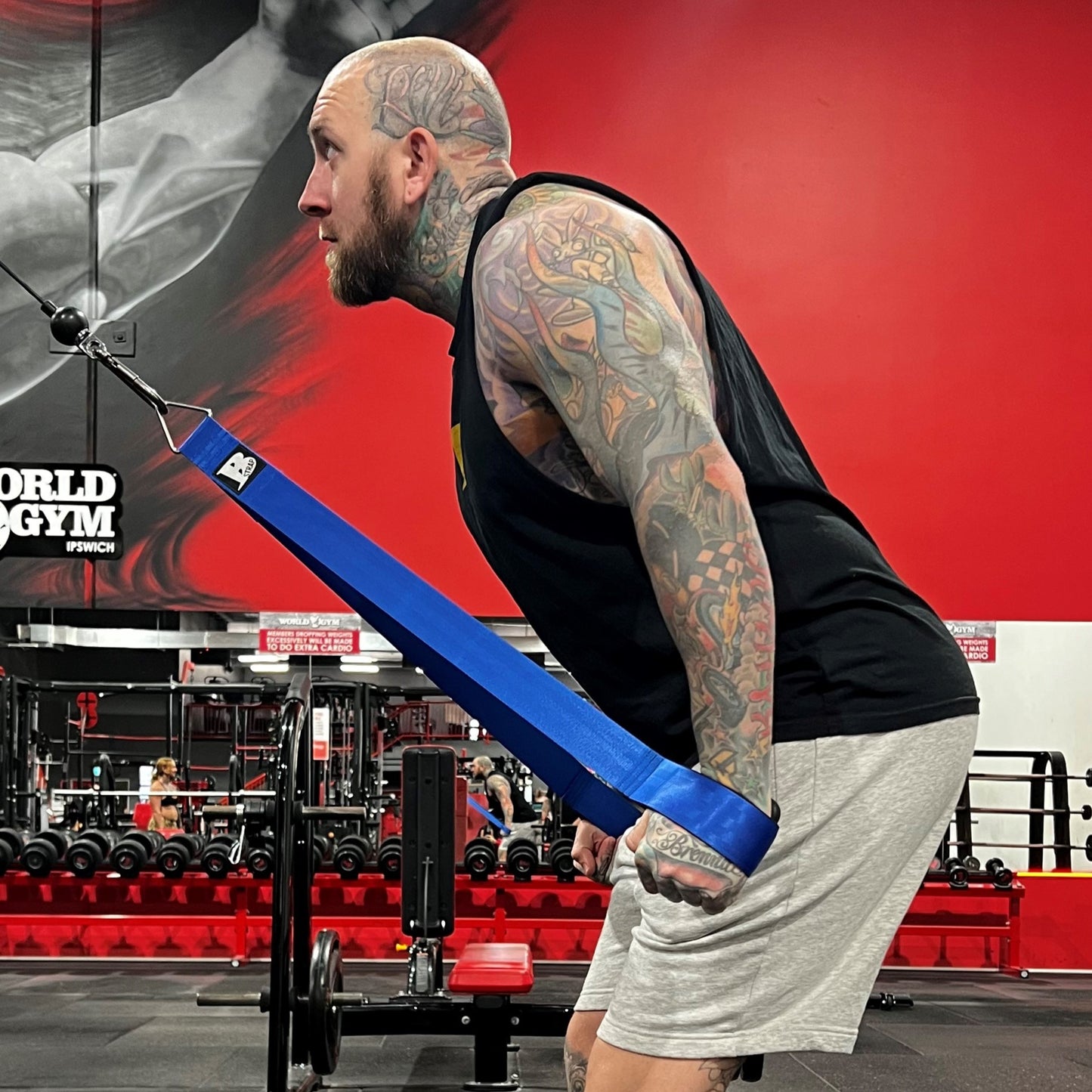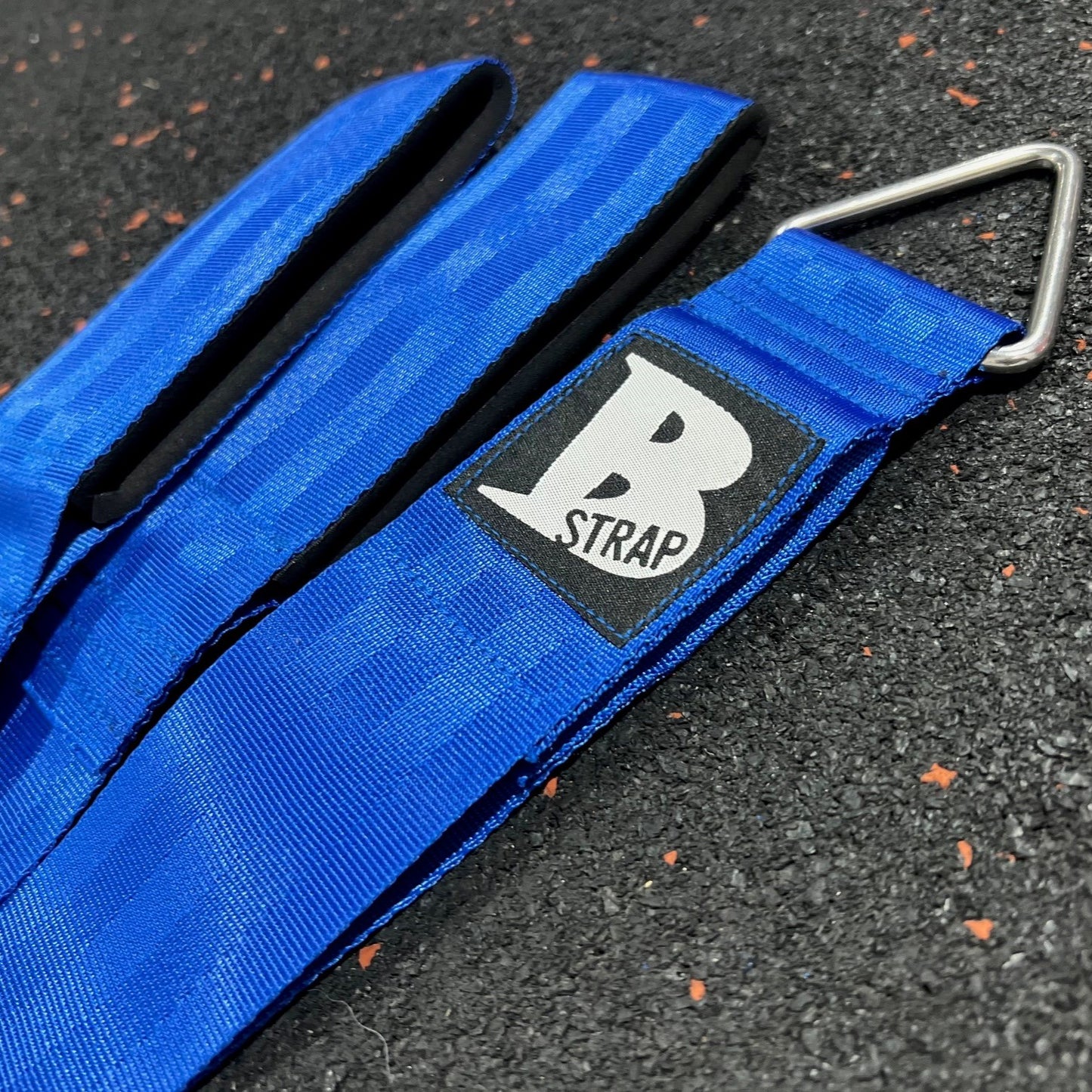 MINI B SNACK PACK
Regular price
Sale price
$32.00 USD
Unit price
per
EARLY BIRD
Sold out
Share
View full details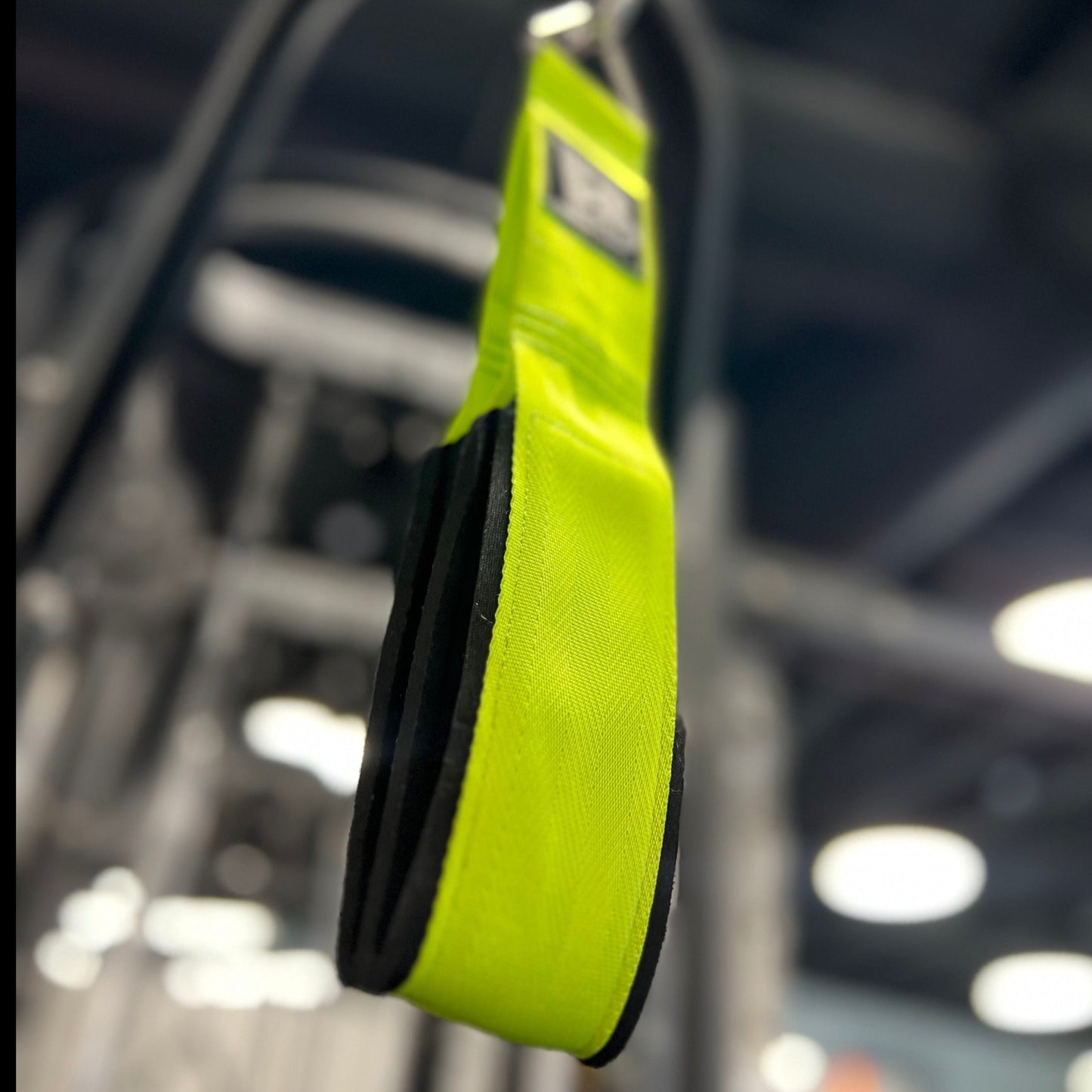 What we are about
If you could take a step back in time what would you see in the gym? Iron plates, steel bars, chain connected to plates which connected to a fixed bar (Don't get it twisted, we love the clang of iron plates)

But…. Step into the now, where the cable is high tensile, runs so smooth in the guides you can't feel any resistance. Imagine that at your finger tips combined with a comfortable and smooth transition from start to finish of your chosen movement. The disconnection where grip strength isn't so much required and full mind-muscle is engaged from start to finish.

We are not playing around here.
We have re-created an essential accessory to increase your functional movement from start to finish.

Why? Because we want you happy.
From start to finish.
Collapsible content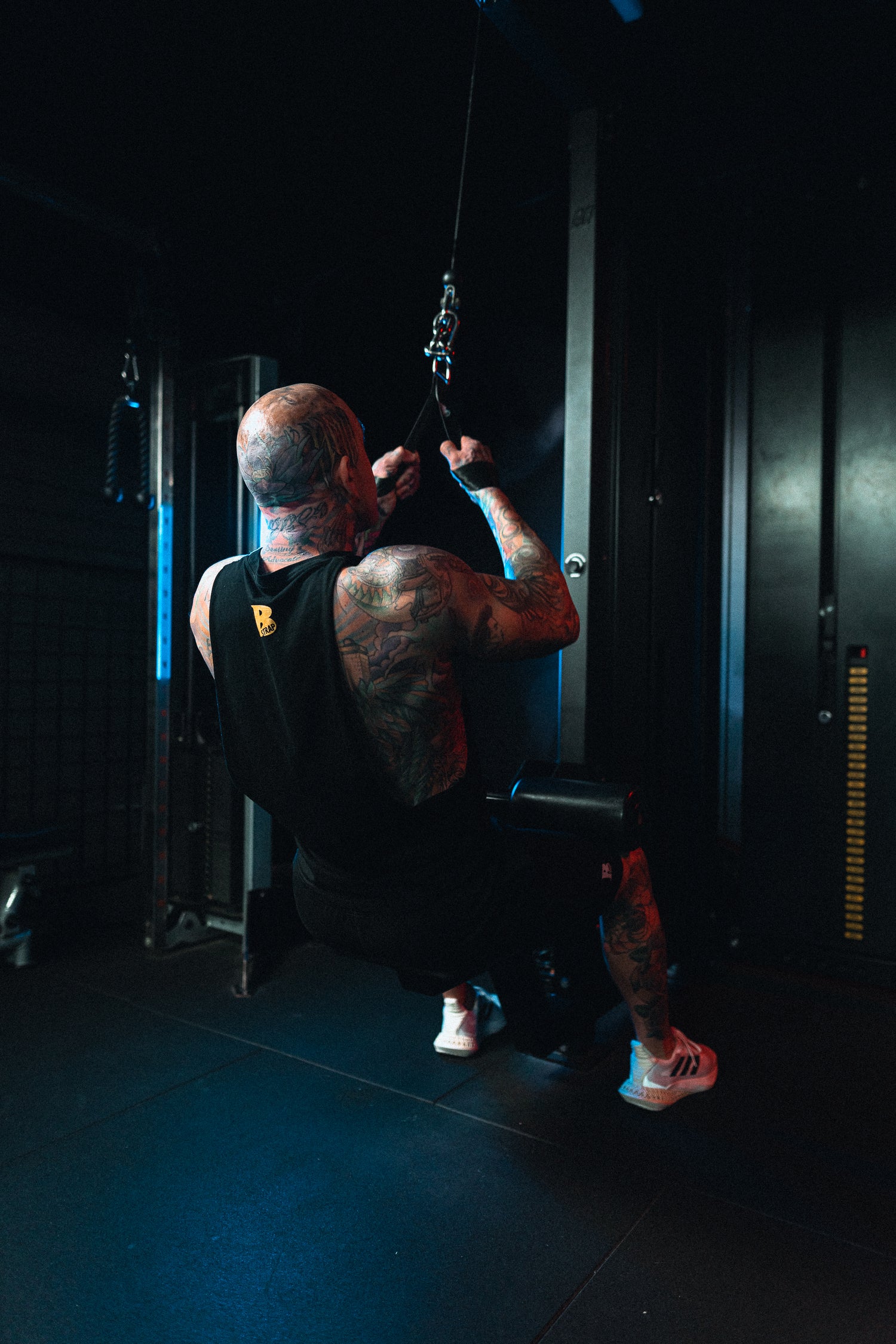 Durable

Durable you ask, with the practically indestructible 310 grade stainless steel D ring and seatbelt polyester webbing strap, which both come with a lifetime warranty.



And if you can rip the strap with your bare hands... Good luck.


*** The faulty strap must be returned as we would like to see what damage
you've done to it to make the strap better for future research and design.
Versatile

With 40 exercises and counting, versatility of all straps is only limited to your creative imagination. It is the perfect companion with any super or giant set of exercises and because of the amount of movement you can get while holding the strap itself. You could do a close grip pull down and wide grip pull down without taking any tension off the cable. Switching between a cable pull through and squat, simply take tension off the cable spin 180 adjust the weight and you're good-to-go all while still keeping your hands in the strap and able to focus on that burn!
With how quickly disconnection and reconnection can happen, you can easily swap between any fixed position to a multi height cable with ease.
Comfortable

By reducing the strain on your hands, this increases the comfort in your movements. This is one of the reasons why it was designed. 

Maximum comfort with minimal amount of engagement on grip and more focus on the mind muscle connection.


Once you've got comfort in the movement, the mind muscle connection is elevated and therefore you get better activation through the concentric and eccentric movements.


And who doesn't want that?! 
THE OG STRAP
The foundation product of the company, the OG Strap is simply that - the original. Developed over years of product testing and constant analysis and remaking, this is the signature product in the Bstrap line.  
Made from a high tensile woven polyester (similar to the seatbelt of your car), this strap is built to last and can withstand anything you might throw at it. Combined with a stainless steel shackle, this strap is virtually unbreakable.
Slick and durable, with double sewn stitching it is soft enough to bend and mould to your hand and natural movements, whilst being strong and reliable.  
The OG strap allows freedom of movement and targets muscles in areas that any current ordinary gym accessory just cannot match.
This strap is an essential in any equipment ensemble and the results will speak for themselves.  
The OG needs no further introduction, and it's class and longevity will be apparent in every use.
SHOP THE OG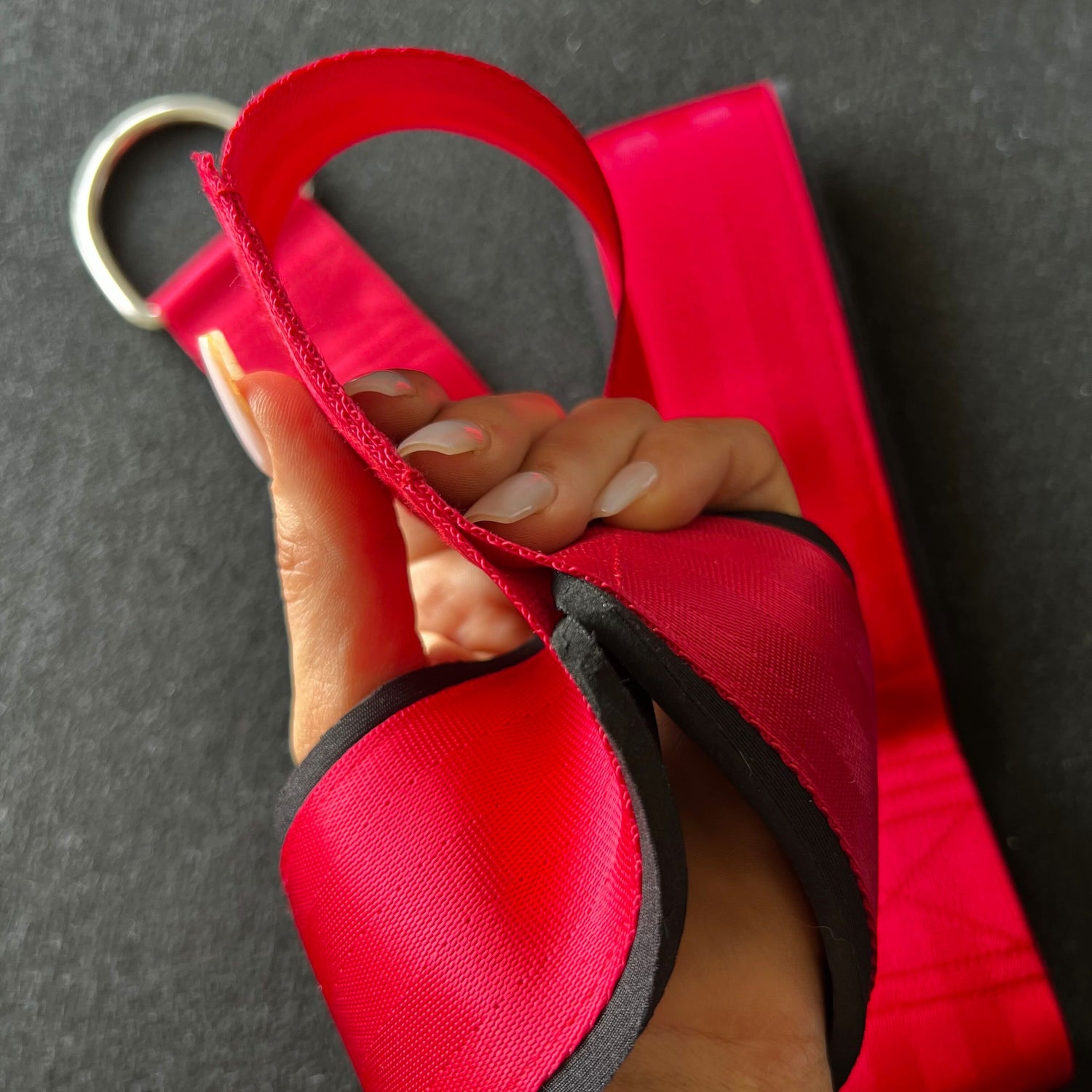 OG Comfort
You want comfort? We're here for it.
Although the OG strap is comfortable, the OG comfort has been purpose-built for those that like a more softer & subtle approach to training. With its ability to aid in all types of training (including rehab) it can be gently placed around the wrists in any position and put on a light weight for ease of movement and comfort on your skin.
For those of you that like to train heavy, you'll love its comfortable fit for training any muscle group with heavy weight in any movement pattern. We can assure you all the straps have been tested thoroughly with commercial gym facilities with comfort guaranteed.
There is no limit to the OG comfort when it comes to using cable machines. Simply find your comfort,  and strap in.
SHOP THE OG COMFORT
Regular price
Sale price
$31.00 USD
Unit price
per